Daddies, Can YOU Top This?!?
 To the Daddies, Sunday May 11, 2014 is Mother's Day.  Take a few moments to tell the women in your life how important they are to you!!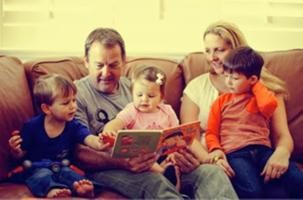 "AN OPEN LETTER TO AN AMAZING MOM ON MOTHER'S DAY"—BY DADDY NICKELL
Parenting Expert & Media Personality Pens Mother's Day Gratitude Letter
To The World's Most Incredible Mom!
From the day I met you, you have never ceased to amaze me. You're not only beautiful on the outside, you're unbelievably beautiful on the inside, too. You've gone from a wonderful, loving wife to an amazing, remarkable mother—for this I love you even more than the day we got married. Your dedication and love to our family means the world to me. I could not have asked for a more suitable partner in life, mother to our children and stepchildren.Even before we became parents, I knew you would be an amazing mother. Have I ever told you how much I appreciate all the sacrifices you've made for our family?  I'm sure I do not tell you enough. I know it must feel like your hard work goes unnoticed, but it doesn't—all the doctor's appointments, planning of birthday parties, endless loads of laundry, organizing playdates, carpools, and so much more; always putting all the pieces of the puzzle of our life together.  I see how you give to our family endlessly and tirelessly.  No words could express my gratitude for all the love, kindness, courage and patience you've shown us over the years.  Your selflessness and beauty remain undiminished. I wouldn't want anyone else in the world as the mother of my children. You're perfect and I'm so blessed we get to share the best moments in life together.On this Mother's Day, I want to make sure you know that you are the heartbeat of this family,  the glue that connects us all.  Because of you, and who you are as a person, everything is just better in our life.  Over and over again, I would always choose you to travel this very special journey of parenthood. Happy Mother's Day! Daddy Nickell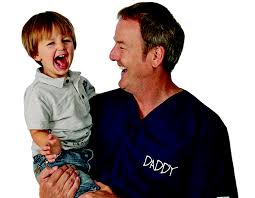 About Daddy Nickell & Daddy & Co.: 
Robert Nickell, aka Daddy Nickell, is a father of seven and the founder of Daddy & Co., a gift and apparel company dedicated to celebrating every stage of fatherhood and promoting involvement and engagement between father and child.  He also provides a father's perspective on his DailyDaddy blog with topics such as bonding with your child and what the father should expect during pregnancy and infancy.
In addition Daddy Nickell contributes his parenting expertise to television and radio talk shows, as a syndicated newspaper columnist, and contributor to parenting magazines and websites including The Bump, Oh Baby! Magazine, AKA Mom, CelebrityBabyScoop, City Parent Magazine and Homeschooling Parent.
He is also the creator and producer of "My Life as a Dad," the groundbreaking new web series that showcases celebrity fathers offering their personal fatherhood experiences and parenting tips.
Check out Daddy & Co. on Facebook, Twitter (@DaddyNCompany), Pinterest and Instagram.