Mary J. Blige "A Mary Christmas" CD Review & GiveAWAY!!
I am already in the Christmas frame of mind!!  How could I not be!??!  I've been listening to my new (autographed!) Christmas CD "A Mary Christmas" performed by the incredible Mary J. Blige.  Track after track on this album gives me goosebumps!  I want to sing along. LOUD!! I love each and every track on this album, which is a rarity for me when I listen to other artists! I have no desire to skip over any of the 12 songs.
As if Mary J's voice wasn't enough, she teams up with some other amazing voices!! Imagine Mary J Blige, Chris Botti AND the devine Barbra Streisand!! WOW "When You Wish Upon a Star" makes me wish I could sing!!! (Okay, for the record, I do sing along and you ARE very welcome, that I didn't record that!)   I can't believe this is the first Christmas Album that Mary J. Blige has ever released!!  This album was definitely worth the wait. The songs are timeless and so perfectly performed!   
The iconic Grammy Award-winning singer, songwriter, actress and philanthropist Mary J. Blige has teamed up with the best musical talents in the business. Blige, for Matriarch Records/Verve Records/Interscope Records has completed her first-ever holiday album titled, A Mary Christmas making it the first album collaboration between Blige and legendary producer and Chairman of The Verve Music Group, David Foster.
1. Little Drummer Boy
2. Have Yourself A Merry Little Christmas
3. My Favorite Things
4. This Christmas
5. The Christmas Song
6. Rudolph The Red-nosed Reindeer
7. When You Wish Upon A Star – Duet with Barbra Streisand
8. Winter Wonderland
9. Do You Hear What I Hear – Duet with Jessie J.
10. Petit Papa Noël
11. The First Noel – Duet with The Clark Sisters
12. Noche de Paz – Duet with Marc Anthony
This album is filled with all the classic Christmas songs that I  grew up with. But, Mary J.'s voice is so powerful, so inviting that it's like hearing these songs for the first time.  "Have Yourself a Merry Little Christmas," "Rudolph, The Red-Nosed Reindeer" is 2 year old Alice's favorite!!  I personally, LOVE, LOVE, LOVE "When You Wish Upon A Star" which features Barbra Streisand and Chris Botti!! MJB and Barbra together gives me goosebumps!! WOW!!!   "The First Noel" features The Clark Sisters and is equally as inspired and worthy of sooooo many more goosebumps!!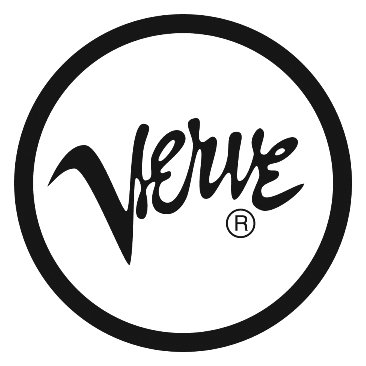 There is no other artist out there that my entire (I do mean ENTIRE!!) family will listen to together.  Mary J. Blige has that kind of appeal!!  Every generation in my home has the same admiration for Ms. Blige!  Now, mind you, I'm talking my 70-something Mom, myself , my children (who are in their 30's) and my 2 year old Granddaughter Alice!! We ALL love the amazing and talented Mary J. Blige!!
Every year I pick one album to play during out Christmas dinner, THIS is that album!! 
Mary J's voice is so powerful and soulful I can't imagine ANYONE not falling in love with this CD!!
Verve Facebook | Verve Music Group  Follow Mary J. Blige on Twitter 
Shop "A Mary Christmas" on www.maryjblige.com
Are you ready for this??? One lucky Peanut Butter and Whine follower will win the chance to receive an official, autographed copy of "A Mary Christmas."
One winner per household, email address or home address. If you have won this prize on another blog you are ineligible to win again. Winners must have a U.S.-based address to receive their prize.
Good Luck!!! 
Disclosure: I participated in this event on behalf of Wendy's Bloggers for Verve Music Group. I received the A Mary ChristmasCD to facilitate my review. The opinions are 100% mine. I have not been influenced in any way. I am disclosing this in accordance with Federal Trade Commissions 16 CFR, Part 255 Guides Concerning the use of Endorsements and Testimonials In Advertising. Peanut Butter And Whine.