STARGATE Origins Sweepstakes!!! Meet The Cast!! Private Screening!
Fans of Stargate rejoice! COMET TV is giving one lucky viewer the chance to come to Los Angeles and attend a private screening!
But wait… They will also get the opportunity to meet select cast members as well!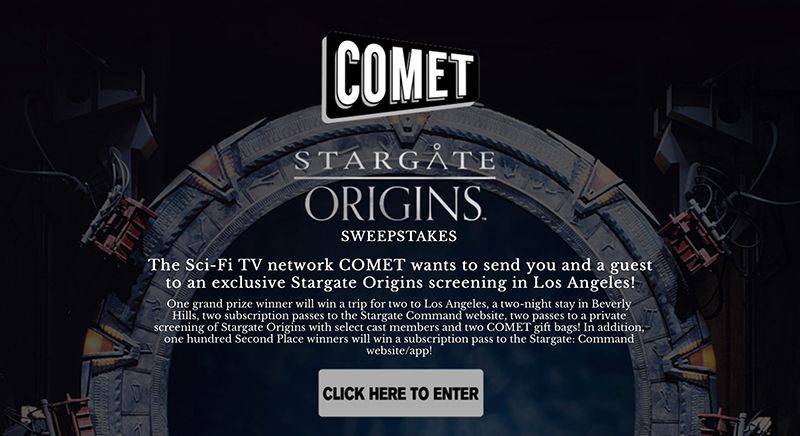 One grand prize winner will win a trip for two to Los Angeles, a two-night stay in Beverly Hills, two subscriptions passes to the Stargate Command Website, two passes to a private screening of Stargate Origins with select cast members and two COMET gift bags!
In addition, one hundred Second Place winners will win a subscription pass to the Stargate: Command website/app!
Stargate: Command is the official destination for all things STARGATE, including a variety of STARGATE content from the franchise's nearly 25-year history.  You can find Stargate Command HERE
Ohhh little Peanuts!! Go ENTER!! Then bring me with you?? Ohhhh heck, I'll just meet you there!! Right???
GOOD LUCK!!!